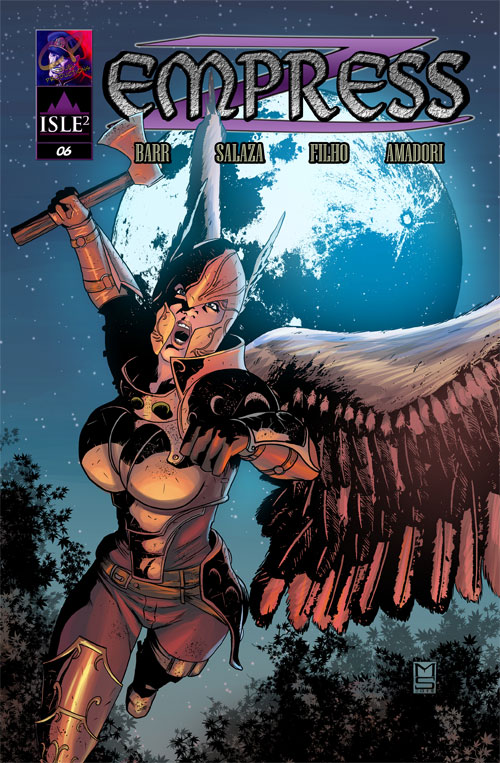 Empress #06
$1.99 – $3.99
Brian Barr, Marcelo Salaza, Geraldo Filho, Chuck Amadori
Standard Comic
Full Color
Page Count: 24
What It's About
The goddess rises! The orphaned Mardoll grows up as an outcast in a Viking Iceland village. People fear her, hate her, and she doesn't know why. All that she knows is her mother went crazy and murdered her father. Years pass and Mardoll reaches adulthood. Ready to see the world outside of Iceland, Mardoll accompanies a group of Viking to Scandinavia. The trip will change not only Mardoll, but her entire future bloodline. Within Mardoll exists a great power, one that has been hidden for many years, and refuses to hide any longer.
Zia, a silent film starlet, has gone missing before completing her first talkie. The search for Zia has led to something that will change the world as we know it. The Empress has returned after a millennium of silence bringing her minion gremlins.
Only logged in customers who have purchased this product may leave a review.