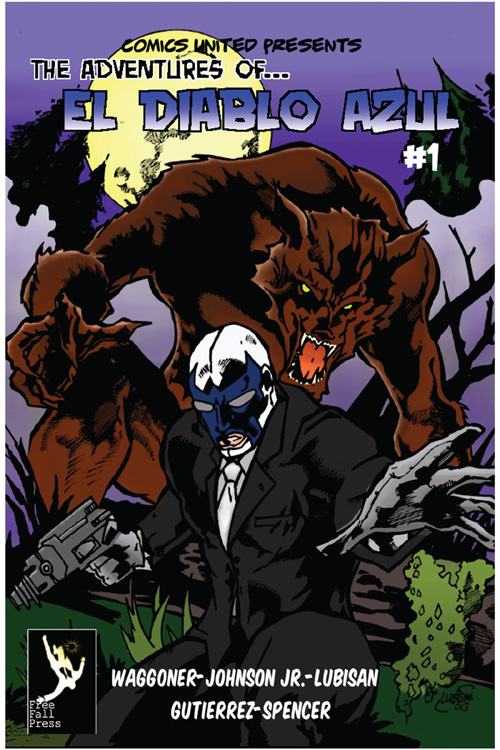 El Diablo Azul #1
$1.99 – $4.00
The Adventures Of El Diablo Azul #1
Michael Waggoner,David Johnson Jr, Mohamad Lubis, Jesse Gutierrez,Cale Spencer
Standard Comic
Black & White
Page Count: 28
What It's About
In this issue Diablo fights a loup garou in New Orleans, a shape-shifting nagual, and teams up with Tina from Barrio Blues to take on the Waffle Man After retiring from the hustle and bustle of the luchador lifestyle, former champion El Diablo Azul, has his sights on a new breed of opponent…the paranormal.
Click the banner for more from this publisher.


Only logged in customers who have purchased this product may leave a review.