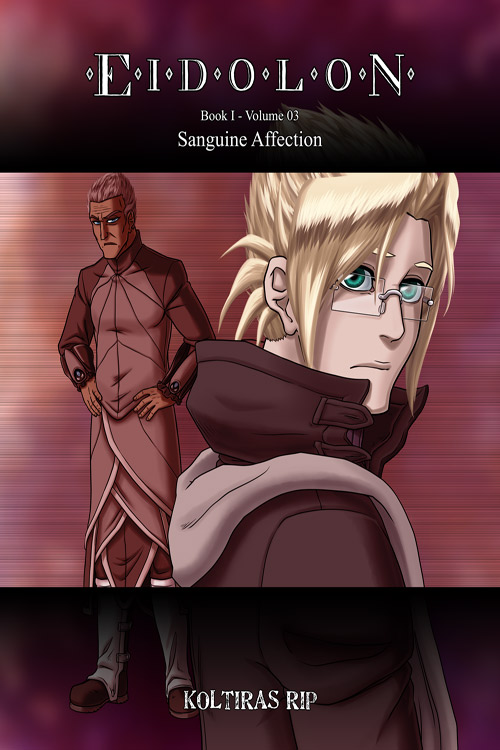 Eidolon V01 B03
$4.99 – $25.00
Helena Mosher
Magazine Sized Trade Paperback
Full Color
Page Count: 142
Order 5 copies or more and get 25% off on this book!
Great deal for re-sellers! (Discount shows up at checkout.)
What It's About
Racing against insurmountable odds, the trio (plus one) heads for the Kitez-Sargonian border. It';s only a matter of time before the Magistrate catches up to them, and a whole new set of complications arises…
On a futuristic, yet alien world, Knights Gabriel Lugios and Ren Nibasai strive to establish a peace through the Luminary Council. However, nations arise into conflict, and everything the Council has worked to achieve is put under threat after the odd phenomenon known as the Miasma starts to influence things on the world stage.
Click the banner for more from this publisher.


Only logged in customers who have purchased this product may leave a review.