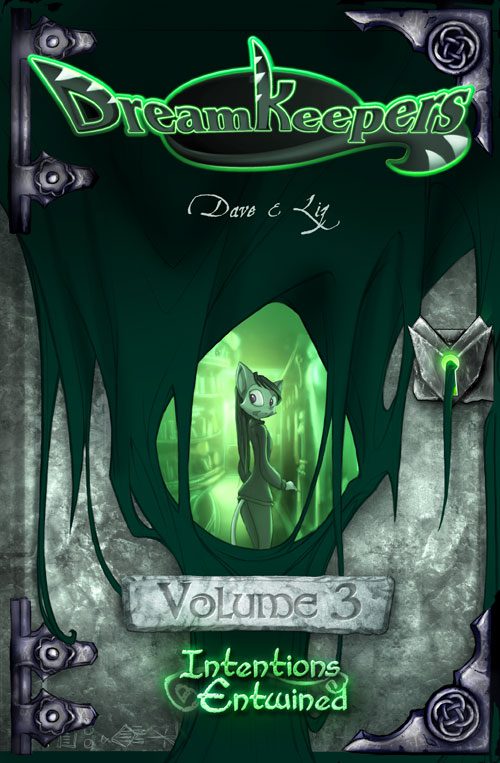 Dreamkeepers Vol. 3
$4.49 – $24.99
Intentions Entwined
David & Liz Lillie
Standard Sized Trade Paperback
Full Color
Page Count: 144
What It's About
Sought by the brutal Neon Knives street clan, the mercenary slasher Ravat, and horrors unspeakably more poetic, Anduruna brings only danger for Mace and his allies. Driven to their limits, where does ingenuity stop and hopelessness begin? And can they be saved by the secretive organization known only as the Troika? Find out amidst 144 pages of dazzling art spanning secret crypts, urban war zones, and cloud-top libraries in Dreamkeepers Volume 3. All of us have a unique persona in the Dreamworld, a Dreamkeeper- and all Dreamkeepers have a power. But in the city of Anduruna, powers have been outlawed. Infractors face the regulatory force of the shock troopers. Because in a perfect city, there is no place for violence, and the nightmares of legend can be safely dismissed as ancient fiction. …Until now.
Click the banner for more from this publisher.


Only logged in customers who have purchased this product may leave a review.