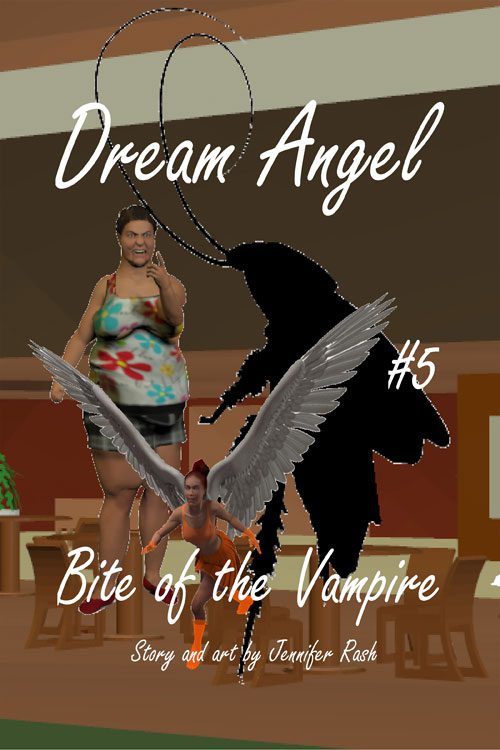 Dream Angel #5
$2.99 – $4.99
Bite Of The Vampire
Jennifer Rash
Standard Comic
Full Color
Page Count: 28
What It's About
After deciding it best to resume their regular lives despite the possibility of attack at any time without prior warning, Arora and Ellie enjoy a peaceful visit to the mall, briefly disrupted by Gina bullying a smaller girl, and soon after, their lunch is interrupted by a visit from Stygere, who reports to the girls the presence of several bombs in the mall and security' inability to be any assistance. He leaves them with the challenge of finding them or evacuating the mall within two hours. Overhearing some of the bomb-related conversation, Gina causes a mass panic and draws unwanted attention to herself. As Katherine, Shin and Hanaji arrive, Gina caused worse panic and in the midst of that, is attacked by a human-size insect. Who is this large bug and what does he want? Will our heroes be able to save Gina?
Dream Angel is a young hero girl that fights to free her planet from the tyrannical rule of Nyxus.
Only logged in customers who have purchased this product may leave a review.