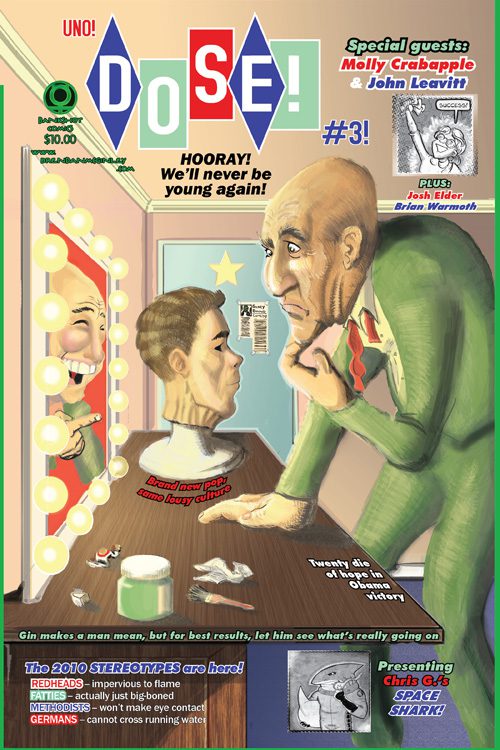 Dose #3
$10.00
Li'l Sammy Swift goes to prison for murder, a sperm whale finds daily life discomforting, and John Wilkes Booth makes a great action hero if you're willing to overlook history. 
Brendan McGinley, Molly Crabapple, John Leavitt, Josh Elder, Brian Warmoth, Christopher S. Wilson, Mauro Vargas, J Sjostrom
Standard Comic
Black & White
Page Count: 48
Click the banner for more from this publisher.


Only logged in customers who have purchased this product may leave a review.