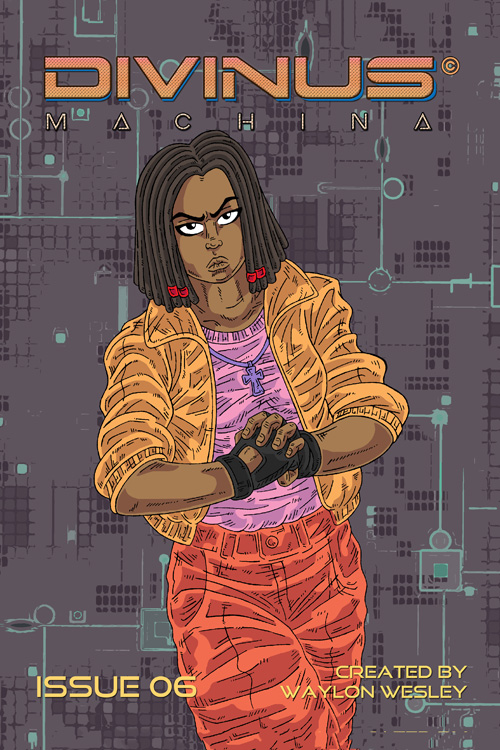 Divinus Machina #8
$5.99
Angela De Silva is an assassin who's duty it is to cleanse the world of wickedness in the name of God, Joanne also finally decides to work with the police but she may be biting off more than she can chew.
Waylon Wesley
Standard Comic
Full Color
Page Count: 20
Order 5 copies or more and get 25% off on this book!
Great deal for re-sellers! (Discount shows up at checkout.)
What It's About
Divinus Machina follows the story of a woman named Angela De Silva, a member of a secret fraternity of cybernetically enhanced assassins who are indoctrinated to believe they are God's hand of justice as they target people who are deemed wicked and evil. As she struggles to cling to her humanity in a world where technology encroaches on the very nature of individuality, she will uncover a vast conspiracy network of powerful individuals and corporate conglomerates that seek to control the world
Click the banner for more from this publisher.


Only logged in customers who have purchased this product may leave a review.