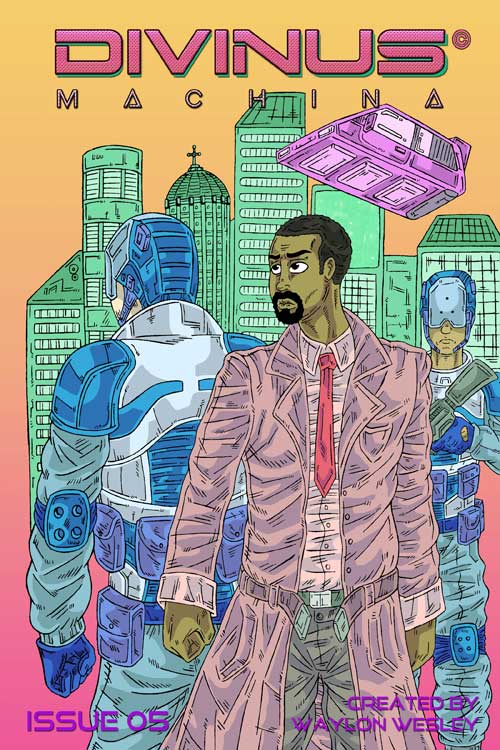 Divinus Machina #5
$2.99 – $8.99
Joanne Park, a young woman who is an unwilling member of a Korean group of terrorists known as the KCL, is faced with a difficult choice….she can no longer remain quiet about the brutal acts of kidnapping and murder that they are involved in, as the screams of each victim haunt her mind…does she continue on in silence while more are led to the slaughter or does she betray the cause and risk her life in leaking information about the KCL's cyber augmentation harvesting ring to the police?
Waylon Wesley
Standard Comic
Full Color
Page Count: 20
Order 5 copies or more and get 25% off on this book!
Great deal for re-sellers! (Discount shows up at checkout.)
What It's About
Divinus Machina is a cyberpunk action comic set in the year 2063, in the city of Nova Roma and revolves around a young woman by the name of Angela De Silva, a Generation 4 Cyborg who is part of a religious cult of assassins that believe it is their divine duty to cleanse the world of people who are deemed the most wicked and evil.
Click the banner for more from this publisher.


Only logged in customers who have purchased this product may leave a review.