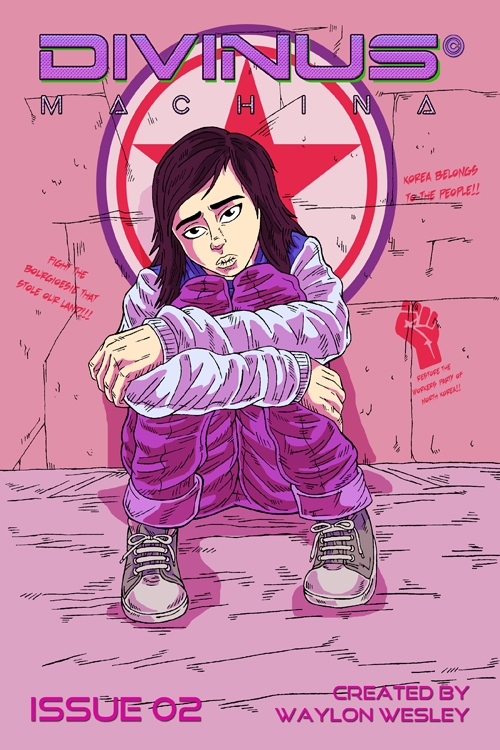 Divinus Machina #2
$2.99 – $6.99
Joanne Park is a young Korean woman, a reluctant and unwilling member of a terrorist ring known as The KCL, who engage in the violent practice of harvesting, a procedure which involves the forced removal of cybernetic augmentations from kidnapped victims, all to help fund a cause she no longer understands.
Waylon Wesley
Standard Comic
Full Color
Page Count: 24
Order 5 copies or more and get 25% off on this book!
Great deal for re-sellers! (Discount shows up at checkout.)
What It's About
Divinus Machina follows the story of a woman named Angela De Silva, a member of a secret fraternity of cybernetically enhanced assassins who are indoctrinated to believe they are God's hand of justice as they target people who are deemed wicked and evil. As she struggles to cling to her humanity in a world where technology encroaches on the very nature of individuality, she will uncover a vast conspiracy network of powerful individuals and corporate conglomerates that wish to bend all society to their will in their attempt to bring about a New World Order
Click the banner for more from this publisher.


Only logged in customers who have purchased this product may leave a review.