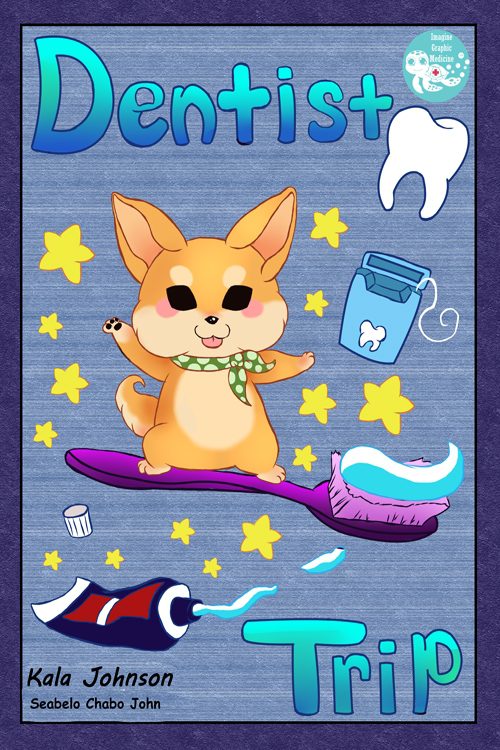 Dentist Trip #1
$4.50 – $9.99
Kala Johnson, Seabelo Chabo
Standard Comic
Full Color
Page Count: 12
Order 5 copies or more and get 25% off on this book!
Great deal for re-sellers! (Discount shows up at checkout.)
What It's About
Toby the puppy goes to the dentist to get his teeth cleaned. Venture with him through the process and discover all the dental tools that will be used. Includes a dental glossary.
Click the banner for more from this publisher.


Only logged in customers who have purchased this product may leave a review.