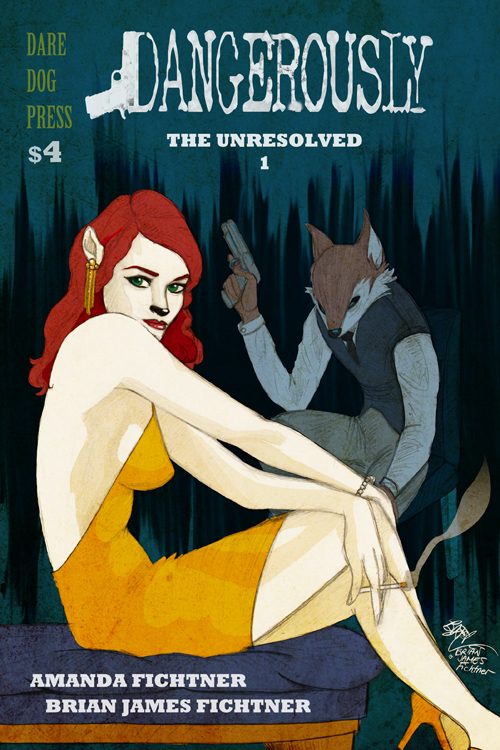 Dangerously: The Unresolved #1
$0.99 – $4.00
The Unresolved #1
Amanda Fichtner,Brian James Fichtner,Rebecca Hertel
Standard Comic
Full Color
Page Count: 16
Order 5 copies or more and get 25% off on this book!
Great deal for re-sellers! (Discount shows up at checkout.)
What It's About
Detectives McClain and Sinclair find new evidence in a case that was buried years before. Can they catch the real killer to give the victims families closure? How do crooked cops and the crime syndicate tie into crimes that appeared to be open and shut murder cases?
Welcome to the dark and gritty city of Spring Haven, once a prosperous island community, now rundown and riddled with crime and debauchery. McClain is a hard boiled detective with a complicated past who will stop at nothing to rid his beloved city of the scum and filth that is destroying a once great metropolis. Step into the hard boiled, anthropomorphic, crime noir world of Dangerously.
Click the banner for more from this publisher.


Only logged in customers who have purchased this product may leave a review.