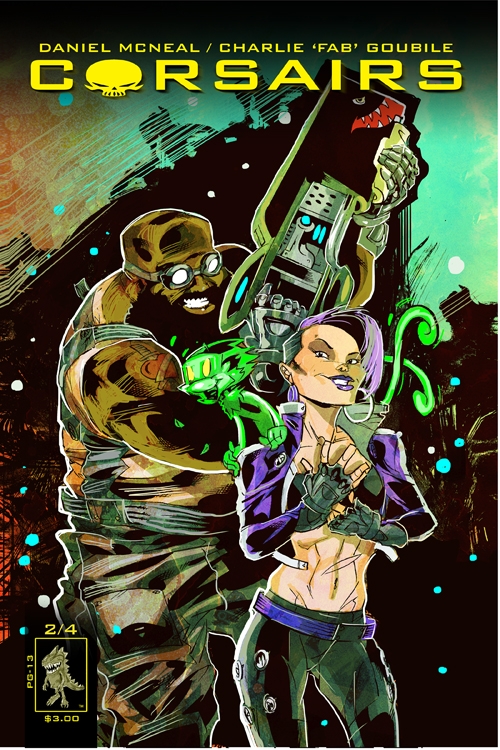 Corsairs #2
$0.99 – $3.00
Daniel McNeal & Charlie "FAB" Goubile
Standard Comic
Black & White
Page Count: 24
What It's About
The Hammerhead crew hunt for treasure on a remote planet, only to find they are being hunted themselves by a ferocious creature!
Corsairs is a story about a crew of rebel space pirates from poverty stricken colonies, who are forced to rob and steal for their own survival.
Click the banner for more from this publisher.


Only logged in customers who have purchased this product may leave a review.