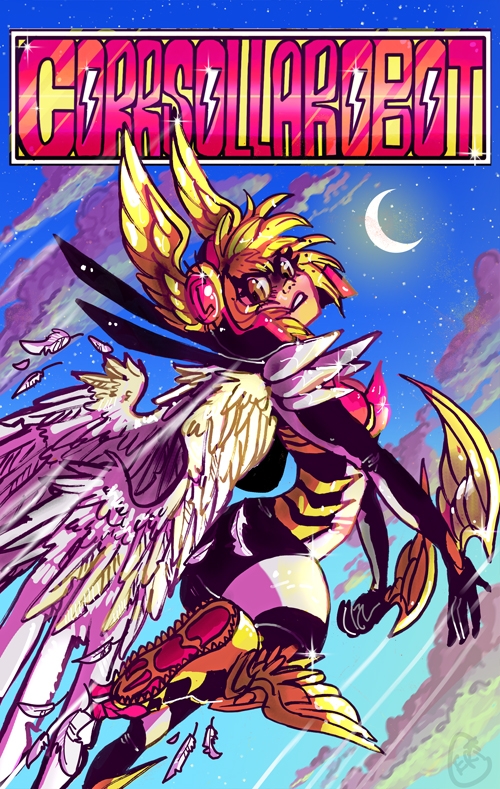 Corrsolla Robot Vol 1
$0.00 – $9.99
Ceri Langell
Standard Sized Trade Paperback
Black & White
Page Count: 146
What It's About
Ceri and Corrsolla are just starting off as a team, trying to figure out how to use their strength together while also balancing the everyday problems Ceri comes across in her life. What is to come of these angels? Why do none of them look the same?
After an encounter with a strange angel, Ceri's comic book hero comes to live as a living armor. The two must find a way to work together as attacker and defender, and merge together to fight what they feel is right against a race of angels.
Click the banner for more from this publisher.


Only logged in customers who have purchased this product may leave a review.