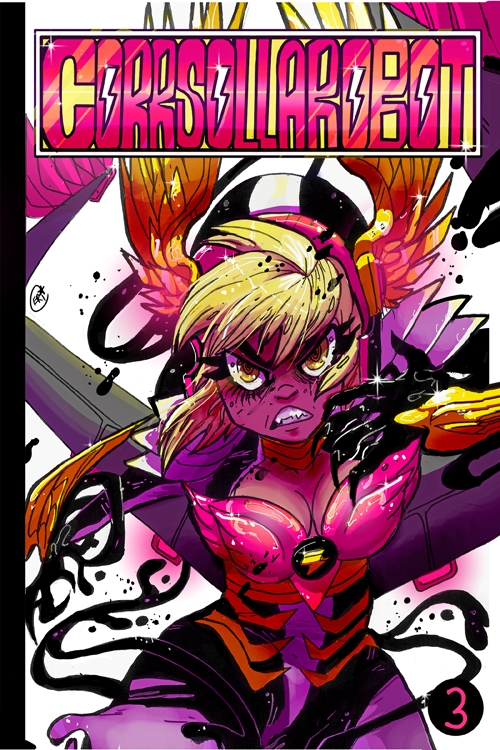 Corrsolla Robot #3
$0.00 – $5.50
Ceri Langell
Standard Comic
Black & White
Page Count: 60
What It's About
It seems that robots and angels are the only problems Ceri is having. After getting bad news of her own from her personal life, she is faced to deal with everything on her own, testing her "human" powers to the max.
When a girl finds her life long robot comic character come to life, she discovers that even friends can be armor. fashionable armor. Constantly being chased by angels and questions about where Corrsolla came from, the two are left to fight together as one to help their home out of a war from another world.
Click the banner for more from this publisher.


Only logged in customers who have purchased this product may leave a review.