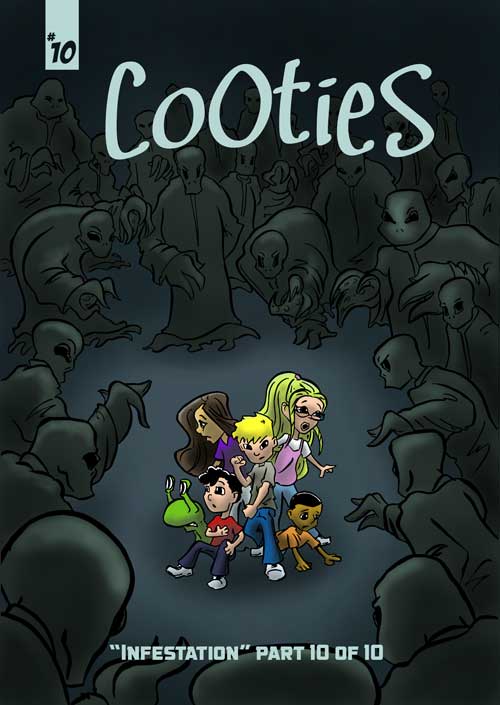 Cooties #10
$0.99 – $5.00
The climax of Infestation! Winner keeps Earth.
Nick Perkins
Manga Type Comic
Full Color
Page Count: 24
Order 5 copies or more and get 25% off on this book!
Great deal for re-sellers! (Discount shows up at checkout.)
What It's About
It"s the first day of school! What could go wrong? Cooties is an all-ages comic which follows a bunch of kids and their adventures dealing with school, friends, parents, the opposite sex, and the occasional paranormal/extraterrestrial catastrophe.
Click the banner for more from this publisher.


Only logged in customers who have purchased this product may leave a review.