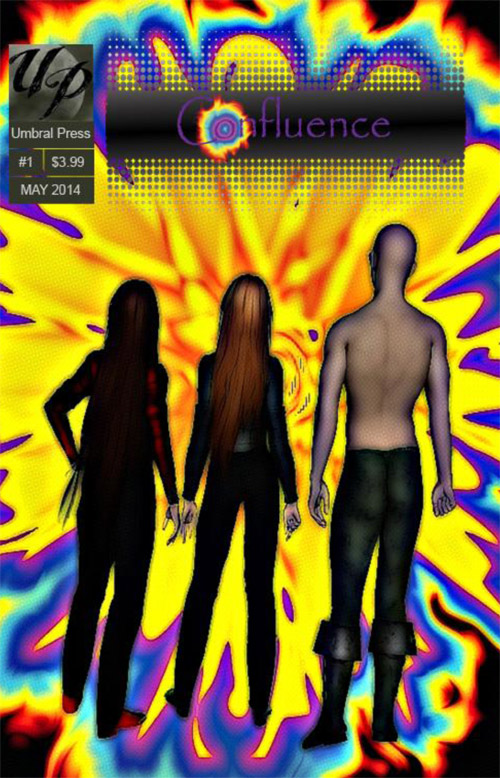 Confluence #1
$3.99
Scott Harper,Desirée Lee.
Standard Comic
Full Color
Page Count: 24
Order 5 copies or more and get 25% off on this book!
Great deal for re-sellers! (Discount shows up at checkout.)
What It's About
Rue, Nadine, and Marvin are pulled through a dimensional rift. Finding themselves stuck, they begin learning about their strange, new world. "Confluence" is a science fiction/fantasy mash-up. It focuses on Rue Preston, her best friend Nadine Larson, and the "town pest" Marvin Chambers after the trio is pulled through a dimensional rift to another world. The place where they find themselves is a nexus point where an unknown number of realities join. As such, the world where they have found themselves is a place where anything can potentially happen.
Click the banner for more from this publisher.


Only logged in customers who have purchased this product may leave a review.