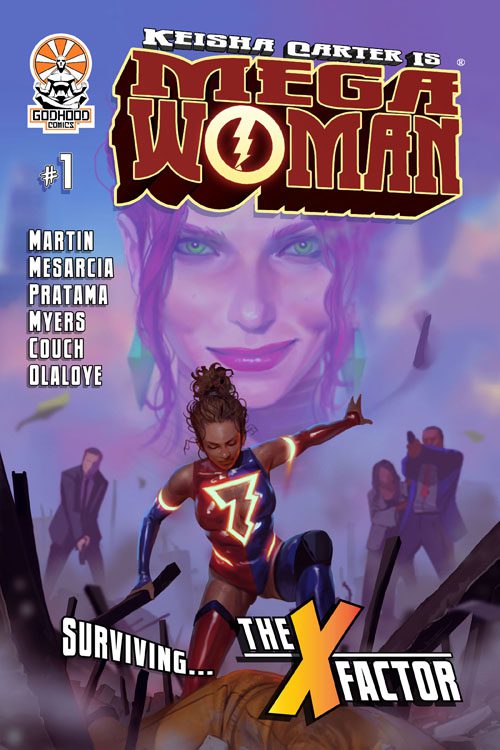 Keisha Carter Is Mega Woman #1
$1.49 – $4.50
Urban culture meets Greek mythology in this action packed series chronicling college student Keisha Carter, the prophesized last child of Zeus destined to one day bring about the apocalypse.
Tyler Martin
Standard Comic
Full Color
Page Count: 24
What It's About
It's been two years since Keisha Carter learned of her Greek lineage and donned the red and blue suit has Mega Woman. Since her appearance however Superiors (humans with extraordinary abilities) have been popping up all over the city. Having most delve into villainy Mega Woman locked these fiends away one by one only to find that the worst one has escaped.
Click the banner for more from this publisher.


Only logged in customers who have purchased this product may leave a review.