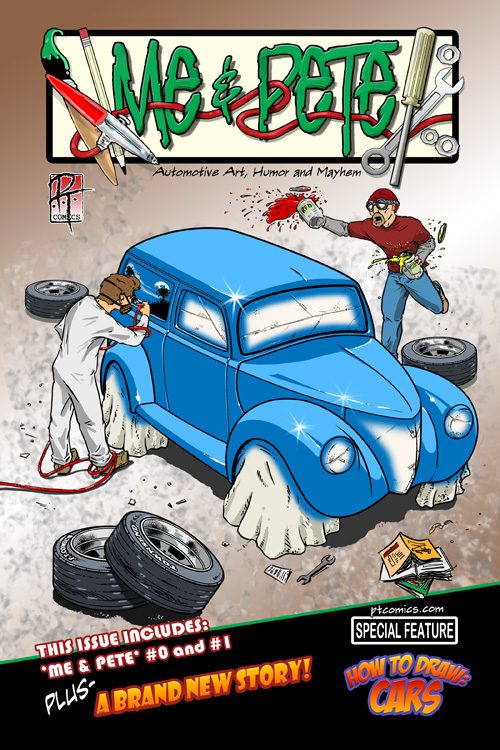 Me & Pete Vol 1
$4.99 – $11.00
What It's About
Two friends just trying to make it through life. "Pete" is a no-nonsense, straight forward hard worker, while "Me" (who remains nameless) thinks the whole world is against him- and he may just be right! Together they own and operate a hot-rod shop where anything can (and does) happen! Me & Pete (Volume 1) contains Issue #0: In The Beginning: Sketches-Shorts-Strips & Doodles (Containing early character designs, sketches, the early comics and strips, plus a summary of how and why Me & Pete was created), Issue #1: True Heroes?! (a super-hero spoof), and the brand new short (Issue #2): Back To Basics(an 8 page comic which re-invents the duo and sees their struggle to keep their business afloat, all while moving to a brand new shop. This issue also introduces a few brand new characters and some really cool cars. As a Special Feature, I"ve also included a tutorial, How to Draw: Cars!
Click the banner for more from this publisher.


Only logged in customers who have purchased this product may leave a review.