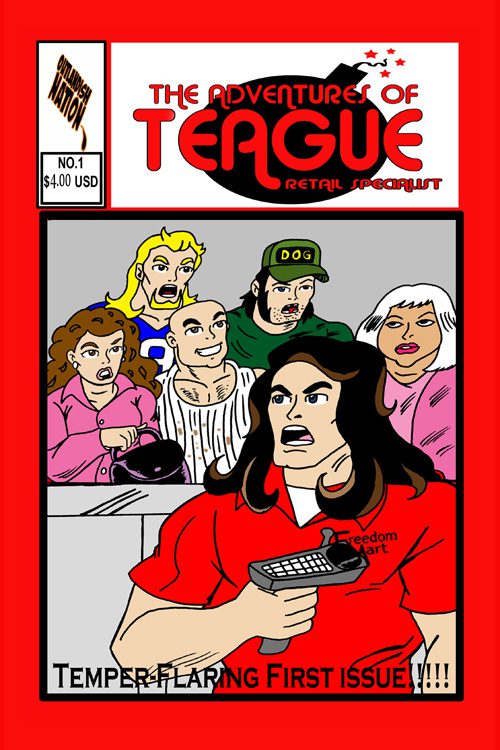 The Adventures Of Teague #1
$1.99 – $4.00
Rodney Traynham, Kev Lyerly
Standard Comic
Black & White
Page Count: 24
What It's About
Teague is your typical Electronics clerk at Freedom Mart. Well, not exactly. He loves to take his frustration out on people he doesn't like. That includes…everyone! He insults, he tricks, and he speaks his mind to whoever is willing and unwilling to listen. All his antics frustrate his mother and put him at risk with his boss. This first issue created by Rodney Traynham and Kev Lyerly introduces a character that people will emphasize with and may even upset them at the same time.
Click the banner for more from this publisher.


Only logged in customers who have purchased this product may leave a review.