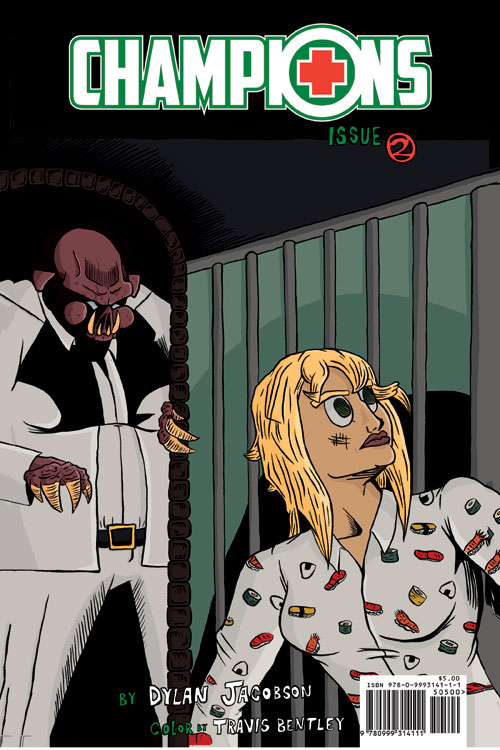 Champions by Dylan Jacobson #2
$1.99 – $5.00
Four individuals, in Sioux Falls, must come together through extraordinary circumstances and learn that doing the right thing isn't always the easiest. They must face monstrous clown, their inner demons, a host of mysterious suits, and a terrifying pig-man.
Dylan Jacobson, Travis Bentley
Standard Comic
Full Color
Page Count: 28
Order 5 copies or more and get 25% off on this book!
Great deal for re-sellers! (Discount shows up at checkout.)
What It's About
Danny and Muggy each meet half of Michael as Alex plots her escape from her captors. Meanwhile, an impatient Baby amuses Piggy as he waxes poetically about his origins.
Click the banner for more from this publisher.


Only logged in customers who have purchased this product may leave a review.