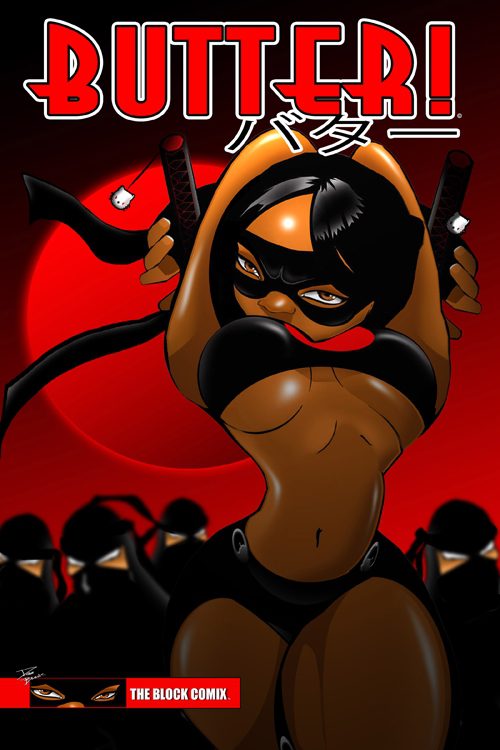 Butter! #1
$1.99 – $4.50
Dee Block
Standard Comic
Full Color
Page Count: 16
What It's About
Butter is a highly skilled Type-Z martial artist. What is a Type-Z? A Type-Z is a person with genetic cell that gives the carrier it''s ability to manipulate the elements. Only a Type-Z can sense another Type-Z from its pull of energy. All Type-Z normally cannot be detected until their Teenage years. Type Z powers are limited due to the carriers physical strength. Butter was framed for a murder she didn''t commit. While in hiding, Butter tries to pieces together her sensei's Death (Shao Long). Channel, her own brother, was sent to hunt Butter down and bring her back to Japan dead or live.
Click the banner for more from this publisher.


Only logged in customers who have purchased this product may leave a review.