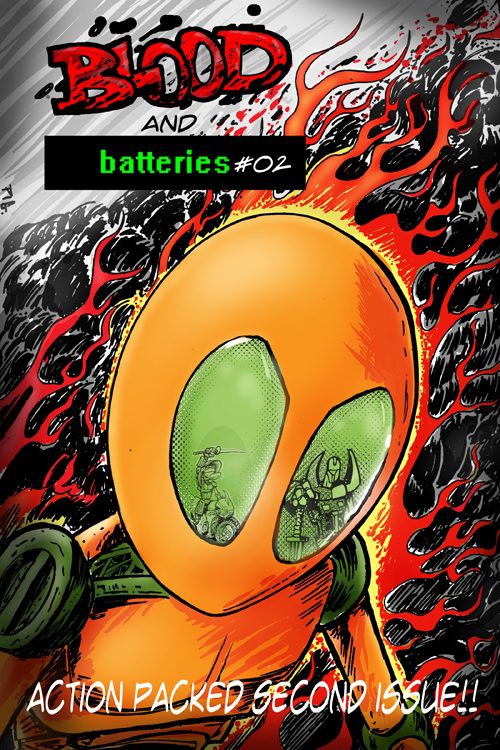 Blood And Batteries #2
$0.99 – $2.99
Mike Pigford
Standard Comic
Black & White
Page Count: 16
Order 5 copies or more and get 25% off on this book!
Great deal for re-sellers! (Discount shows up at checkout.)
What It's About
After crash landing on a desolate planet as a young child a young boy struggles to survive it's hostility and find a way back to his father on Earth. An odd robot befriends him and becomes a type of guardian. -Sci- fi Action Galore. Tektu the robot enters his first arena battle on Tulog. Endo and Gunner Grimes watch the spectacle and have a few surprises.
Click the banner for more from this publisher.


Only logged in customers who have purchased this product may leave a review.