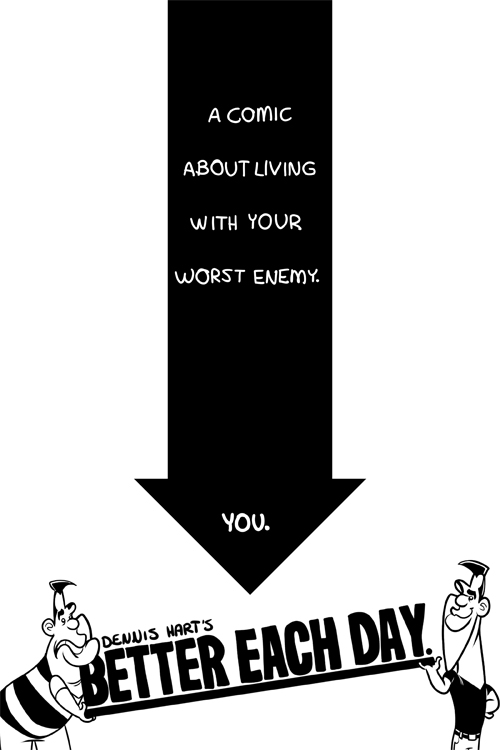 Better Each Day #1
$1.49 – $2.99
Dennis Hart
Standard Comic
Black & White
Page Count: 24
What It's About
This first issue has a lot of one-off pages about dealing with depression as well as a 6-page true story about thelowest moment in the creator's life.
Living with depression, anxiety, and issues of self-worth can be tough. With a little humor and confidence, our characters can overcome it.
Click the banner for more from this publisher.


Only logged in customers who have purchased this product may leave a review.