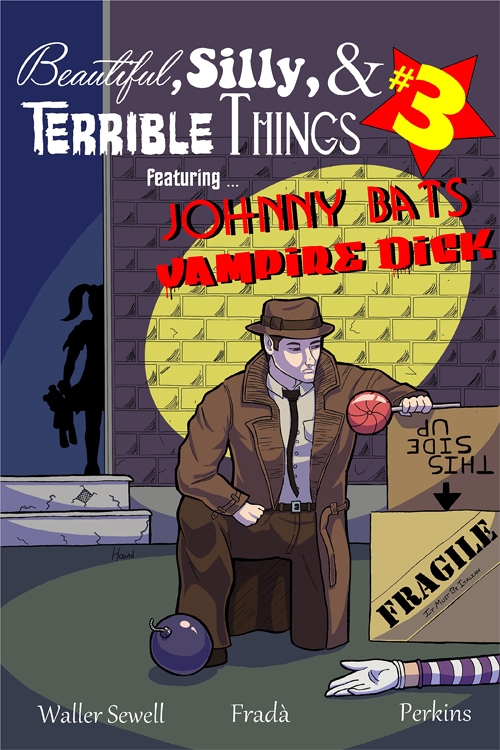 Beautiful, Silly, & Terrible Things #3
$1.99 – $2.99
John M. Waller Sewell Giovanni Frada Travis Perkins Doug Hogan Lilly Avonlea Bethany Fine
Standard Comic
Black & White
Page Count: 24
What It's About
Our first issue devoted fully to one story, and it's the story that YOU, our readers, voted as most wanted to be continued from Issue 2: Johnny Bats, Vampire Dick! Re-enter the city-state of Nueva Vida and all of its time-centered boroughs as Johnny Bats, a vampiric gumshoe, goes in search of a missing girl in a city full of bloodsuckers!
Click the banner for more from this publisher.


Only logged in customers who have purchased this product may leave a review.