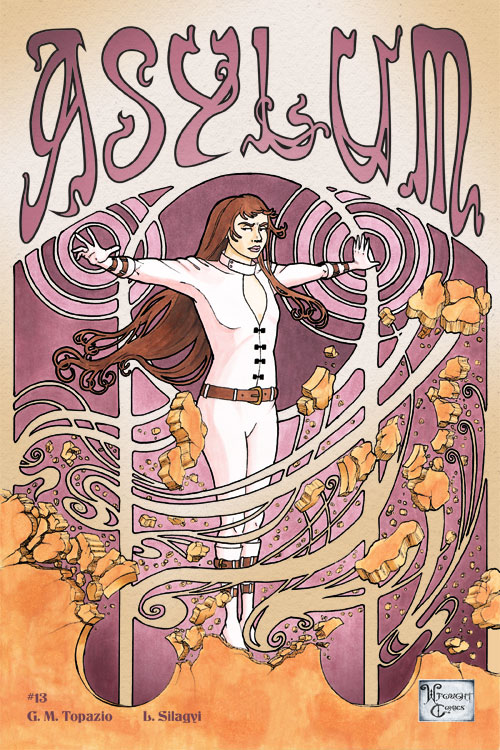 Asylum #13
$0.99 – $4.00
After winning a club fighting tournament, Taran brings Evie, Damian, and Makenna to a pub for the first time! As they drink away some of Taran's winnings, the night holds more than one surprise.
Gabriel Moore-Topazio, Lauren Silagyi
Standard Comic
Black & White
Page Count: 24
What It's About
Glass Asylum has a mysterious connection with an alternate dystopian world called The Ring where the patients have powers that correspond to their psychosis and are revered as Divine Children.
Only logged in customers who have purchased this product may leave a review.