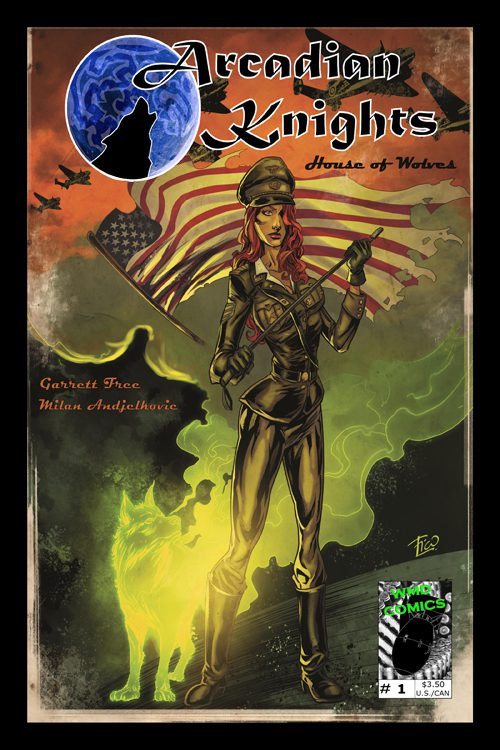 Arcadian Knights #1
$0.99 – $3.50
Garrett Free, Milan Andjelkovic
Standard Comic
Black & White
Page Count: 24
Order 5 copies or more and get 25% off on this book!
Great deal for re-sellers! (Discount shows up at checkout.)
What it's About
A man falls prey to a Nazi science experiment that lands him in the devil's House of Wolves. He must make a deal so he can get back to the States to his wife Mae, but in order for that to happen he must bring the souls of 9 evil men to the devil. Eric finds himself in the middle of WWII as part of the 101st Airborne Division. He quick finds himself behind enemy lines as all hell breaks loose. He must make a decision between life and death.
Click the banner for more from this publisher.


Only logged in customers who have purchased this product may leave a review.