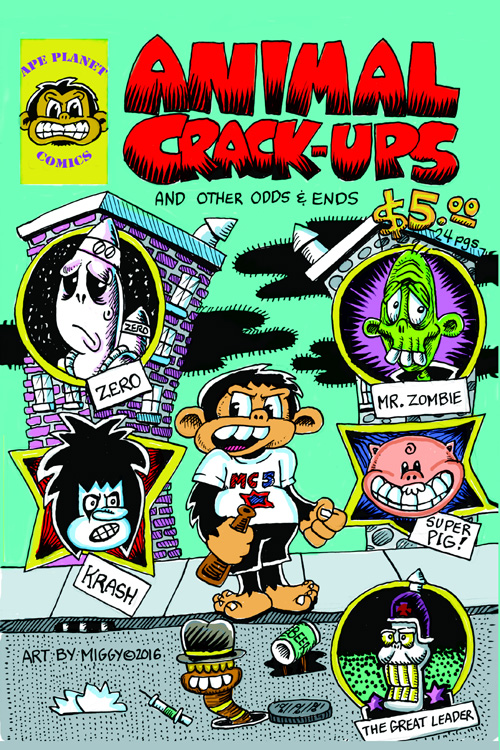 Animal Crack-Ups #1
$0.99 – $3.50
Standard Comic
Black & White
Page Count: 24
Order 5 copies or more and get 25% off on this book!
Great deal for re-sellers! (Discount shows up at checkout.)
What It's About
Chico the chimp felt alienated as a chimp because his parents did not teach him the chimp language. It is pretty hard for Chico but other characters like Crash are having the rock and roll star life.
Click the banner for more from this publisher.


Only logged in customers who have purchased this product may leave a review.