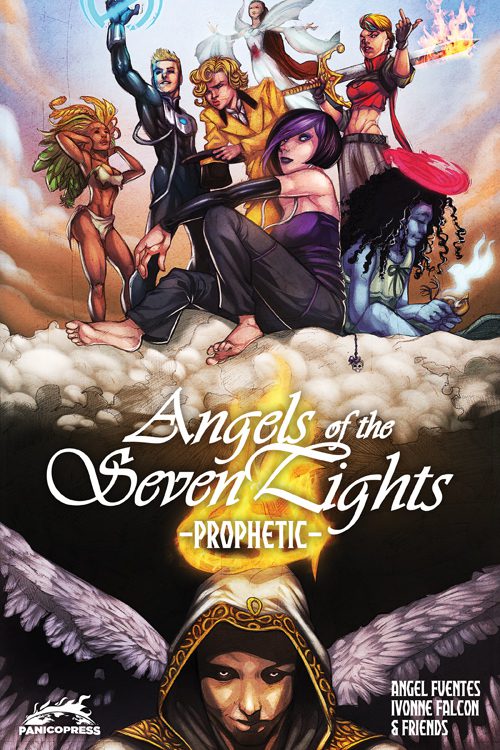 Click the banner for more from this publisher.


Angels Of The Seven Lights Prophetic
$8.99 – $19.99
This volume collects the stories DAYS OF END, BLACK ANGEL, RISE, and preludes to many other tales yet to come in the saga of the Seven Lights.
Angel Fuentes, Ivonne Falcon, and various
Standard Sized Trade Paperback
Black & White
Page Count: 124
Order 5 copies or more and get 25% off on this book!
Great deal for re-sellers! (Discount shows up at checkout.)
What It's About
The prophecies are endless, and so is the darkness that threatens our fate. Welcome to the world of the Seven Lights. Every single day, seven archangels protect humanity from its demise. Facing many evils and many lurking mysteries, the Angels of the Seven Lights fight without rest to save a cursed Earth from the brink of its extinction. Unless they find a way uncover the secret behind the infinite apocalypse, they will never see an end to their eternal war.
Only logged in customers who have purchased this product may leave a review.
[yith_similar_products num_post"6"]