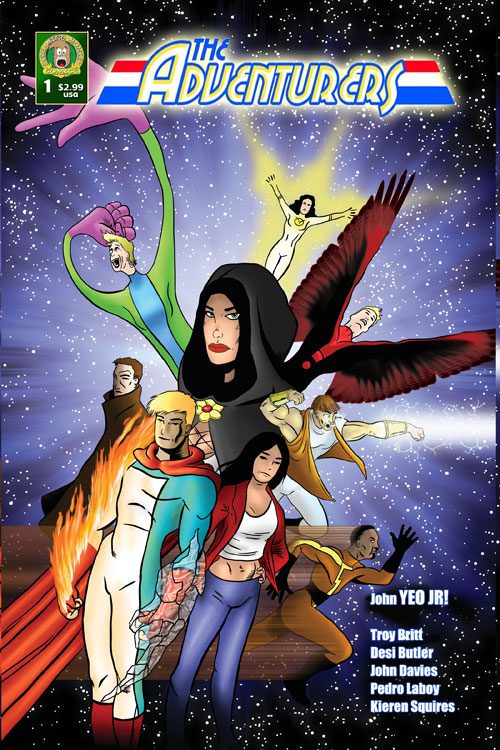 Adventurers #1
$0.99 – $2.99
Thirty years ago, an alien refugee came to Earth to escape a vicious dictator. Now that enemy is coming to Earth, and it's time for special gifts to be granted to nine young men and women of the world. 
 John Yeo Jr!
Standard Comic
Black & White
Page Count: 28
What It's About
The Adventurers make their debut—–but even with their spectacular super powers, will they have what it takes to save the world from Sol Termius? The Adventurers are a group of young men and women from Chicago, given incredible super powers to protect the world from evil, tragedy and destruction. Balancing their desires to see justice done, to have personal lives, and to occasionally get drunk and party, these are the new super-heroes of the Screaming Monkey Comics universe!
Order 5 copies or more and get 25% off on this book!
Great deal for re-sellers! (Discount shows up at checkout.)
Click the banner for more from this publisher.


Only logged in customers who have purchased this product may leave a review.