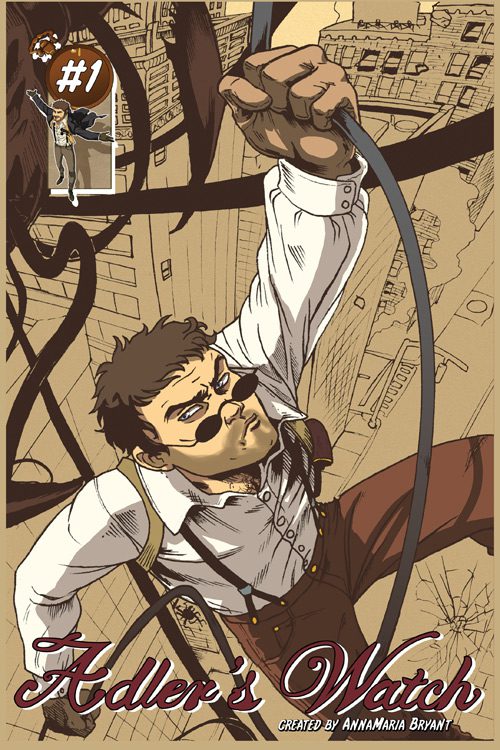 Adler's Watch #1
$4.25
AnnaMaria Bryant
Standard Comic
Full Color
Page Count: 24
Order 5 copies or more and get 25% off on this book!
Great deal for re-sellers! (Discount shows up at checkout.)
What it's About
In the winter of 1891, Anthony Adler is a criminal on the run from the law. After opening a mysterious pocketwatch he is transported to Austin Texas, over a century in the future! He runs into Sammy and Marie, two women trying to run a business as paranormal investigators.
Click the banner for more from this publisher.


Only logged in customers who have purchased this product may leave a review.