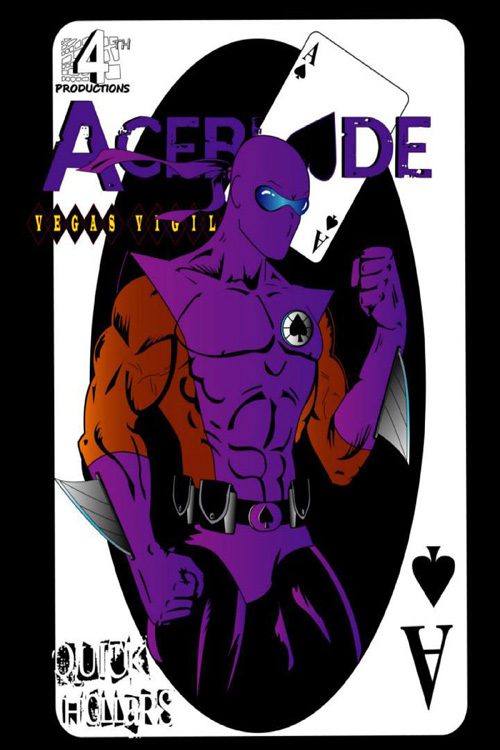 Aceblade Vegas Vigilante #1
$0.00 – $4.99
Christopher Hollars, Danny J Quick
Standard Comic
Full Color
Page Count: 24
What It's About
A man must do what HE believes is right. Terrell Durham becomes Aceblade, the Vegas Vigilante after a bloody night in the Nevada Desert in hopes of making a difference in his town, Vegas City. Terrell Durham finally has his chance to with the Mixed Martial Arts eXtreme heavyweight title. What he doesn't know is that his manager has made other choices with his destiny.
Click the banner for more from this publisher.


Only logged in customers who have purchased this product may leave a review.