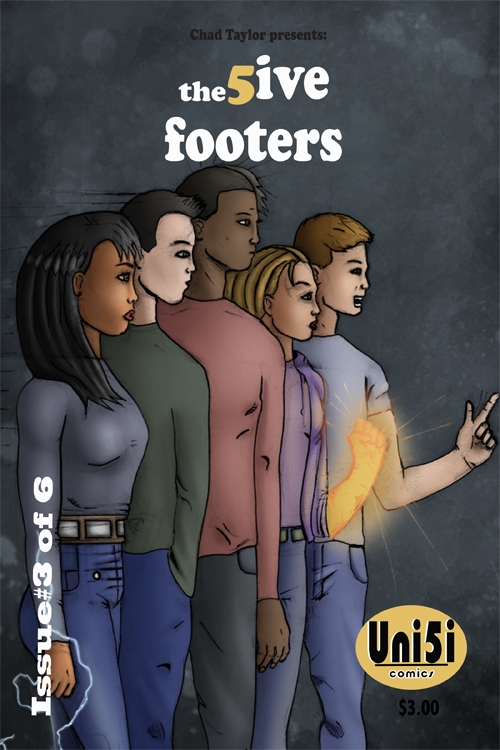 5ive Footers #3
$0.00 – $3.00
Chad Taylor
Standard Comic
Black & White
Page Count: 20
Order 5 copies or more and get 25% off on this book!
Great deal for re-sellers! (Discount shows up at checkout.)
What It's About
Dana learns about her sister. Jewel and company find out their "changes" and some uninvited guests crash a party.
5ive teenagers try and find themselves in a city where a former over the counter drug has become addictive to the citizens.
Click the banner for more from this publisher.


Only logged in customers who have purchased this product may leave a review.