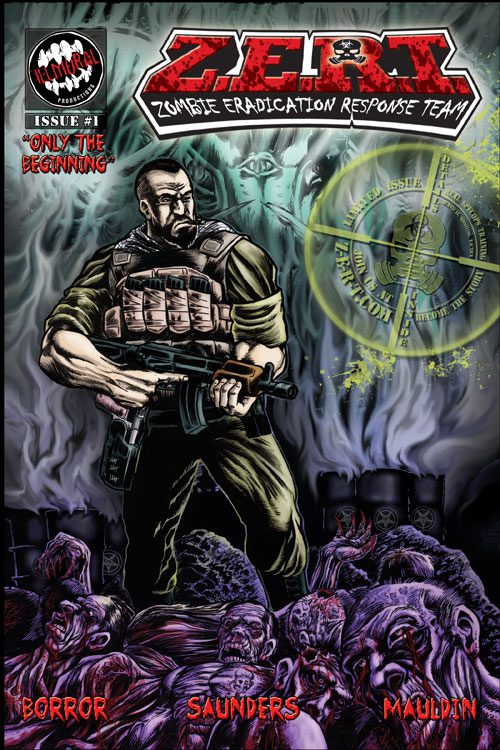 Zert #1
$2.99 – $5.00
Aaron Mauldin, Monty Borror, Jesse Saunders
Standard Comic
Full Color
Page Count: 32
What It's About
As the first signs of a terrible plague sweep the Middle East, the American military fights to contain the evil before it spreads.
From the dark corners of the earth, a secret society has unleashed a horrific plague across the land. As the leader of our government's most elite fighting force, Jameson Deathridge tracks the evil across the globe… Only to realize that the death and deceit starts much closer to home than he could have ever imagined. As our civilization crumbles, Deathridge discovers that he may be the only man capable of destroying this scourge before it consumes all of humanity.
Click the banner for more from this publisher.


Only logged in customers who have purchased this product may leave a review.