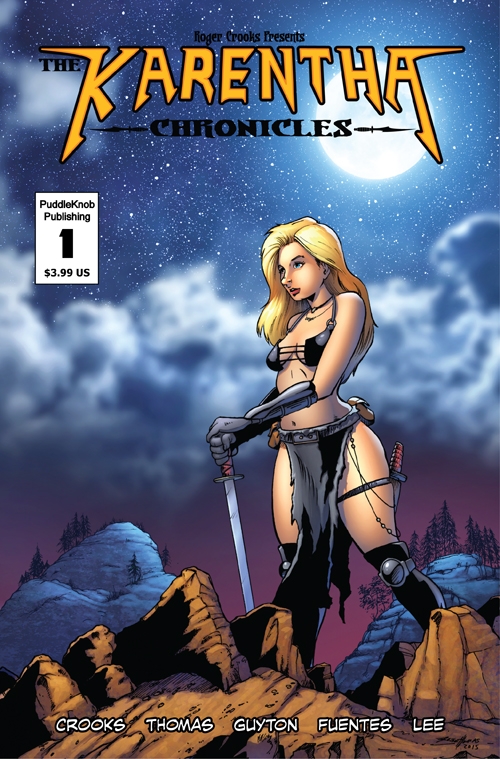 The Karentha Chronicles #1
$1.99 – $3.99
Karen Forgedale was born the daughter of famed weapons master, Loren Forgedale. From a young age Karen handled and used weaponry of all kinds and was taught goodness and justice. Now as she embraces adulthood she and her father have different directions on what her future should hold.
Roger Crooks, Jesse Thomas, Keenan Guyton, Benny Fuentes, Bernie Lee, Taylor Crooks
Standard Comic
Full Color
Page Count: 24
What It's About
The Karentha Chronicles follows the young and talented ranger, Karentha Forgedale. The mysterious Daath Order are very interested in assisting Karentha rise in the Dargrata Kingdom as they see an evil threat growing that Karentha alone may have the strength and leadership to keep it at bay! Karentha will make allies in the humble Daath Chronicler Benson and his partner, The Mighty Huff! Can this unlikely bunch of heroes save Dargrata?
Click the banner for more from this publisher.


Only logged in customers who have purchased this product may leave a review.