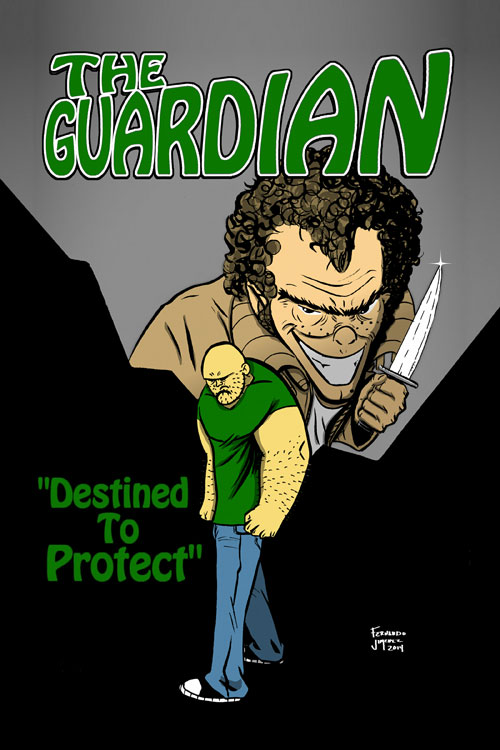 The Guardian #1
$0.99 – $2.99
Fernando Jimenez
Standard Comic
Full Color
Page Count: 8
Order 5 copies or more and get 25% off on this book!
Great deal for re-sellers! (Discount shows up at checkout.)
What It's About
The Guardian takes the lead in a string of robberies from a local street level deadbeat thief called the Weasel. After successfully avoiding the police, the Weasel finds himself in a world of hurt after running into The Guardian. Vince Hollywood a humorous sarcastic vigilante doing what he does best ,protecting those who need to be protected with any means necessary, without a cape or mask to hide behind from making him vulnerable. Orphaned childhood, failed marriage and countless obstacles throughout his life, Vince struggles with the balance of good and evil . Though his origins are unknown, his strength, judgement, keen sense and street smarts separate him from the rest. Here in paramount city the citizens call him The Guardian.
Click the banner for more from this publisher.


Only logged in customers who have purchased this product may leave a review.