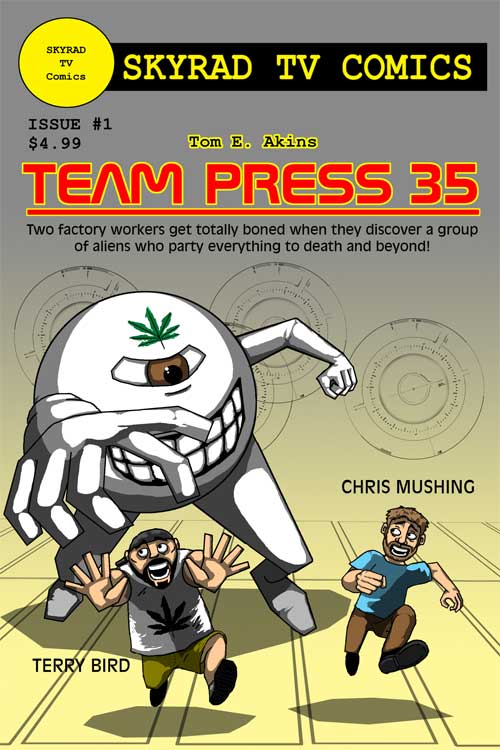 Team Press 35 #1
$0.99 – $4.50
Two factory workers must fight a drugged out sexually demented alien race in order to stay human and party like men!
Tom E. Akins
Standard Comic
Full Color
Page Count: 28
What It's About
Chris Mushing's best friend Terry Bird has been transformed into an unstoppable Ghost Rapist. While Terry Bird molests his way through Monroe, Michigan, the vile alien Dorphins now challenge Mushing to save his girlfriend from the permanent effects of the Planet "N" drugs!
Click the banner for more from this publisher.


Only logged in customers who have purchased this product may leave a review.