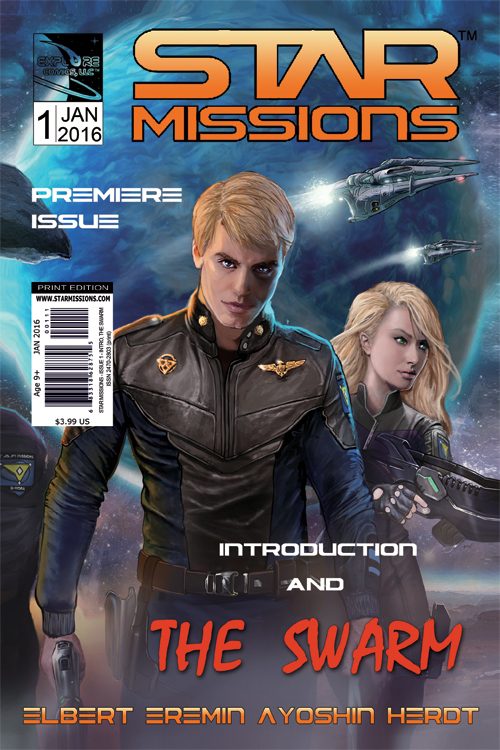 Star Missions #1
$1.99 – $4.99
Intro & The Swarm
Christian Elbert, Nathanael Elbert
Standard Comic
Full Color
Page Count: 24
What It's About
Life in the Strolla System will be changed forever as a new gate is discovered and Governor Belter is faced with an impossible decision. Introductory issue and introduction included.
STAR MISSIONS is a new Science Fiction Adventure series that takes place in the early 23rd century. Man has successfully populated distant star systems and for the past 25 years lived peacefully among the two alien worlds in the "Strolla System". All of that is about to change and the series begins. Follow the adventures of Blue-ray, Amanda, Governor Belter, Colonel Hand and a great cast of characters, Terran and Alien alike as they strive to survive beyond the "Angel's Gate" in the Strolla System and beyond.
Click the banner for more from this publisher.


Only logged in customers who have purchased this product may leave a review.