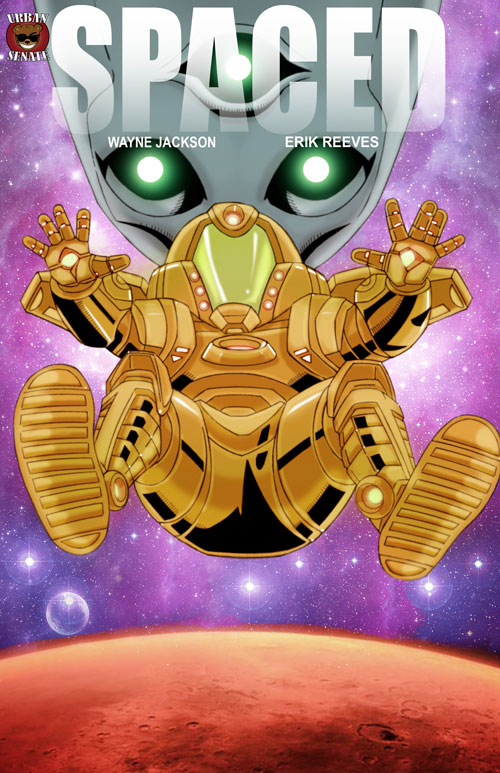 Spaced #1
$0.99 – $4.50
Francois crash lands onto the deadly planet on Primordia. If he survives Primordia, will he ever be captain of the Albatross again? And who is Dr.Kwabena?
Wayne Jackson, Erik Reeves
Standard Comic
Full Color
Page Count: 24
What It's About
After a mutiny, Francois is launched from an airlock or Spaced. Strange alien beings and bounty hunters watch as his Space Ship, the Albatross leaves him above the deadly planet of Primordia.
Click the banner for more from this publisher.


Only logged in customers who have purchased this product may leave a review.