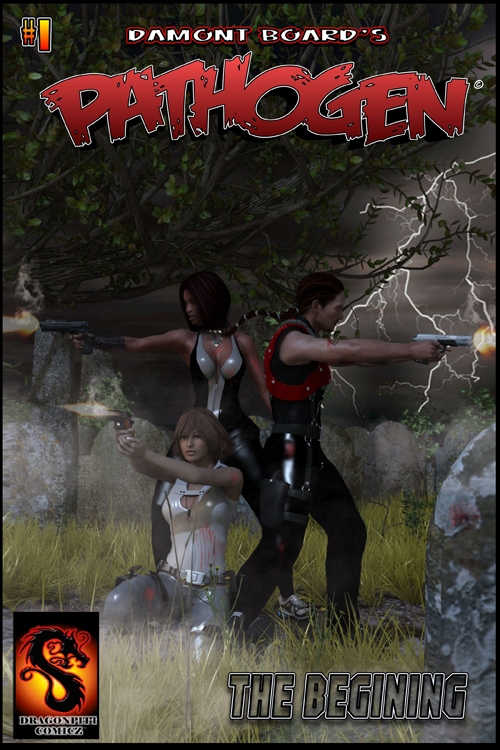 Pathogen #1
$2.99 – $5.99
Damont Board
Standard Comic
Full Color
Page Count: 32
What It's About
A brother is lost and his sisters plan on finding him. As they search for his whereabouts they come to understand who he is. The two sisters are not related to each other but both are his blood. One sister Jazzmine Night was rasied with DraQuan and one sister Jammie Starr just begins to know her brother. They find out together that he went under cover for the CIA at a biochem company and now has been missing for 6 months. Worried they track him to a abandoned underground research facility owned by Cortez Biochem. They uncover that the place has been abandoned or so they thought. As they search for DraQuan they uncover clues of experiments that have gotten out of hand and everyone that worked there is now dead. They find out all to soon that danger lurks in the darkness. As they search for their brother they become the hunted.
Click the banner for more from this publisher.


Only logged in customers who have purchased this product may leave a review.