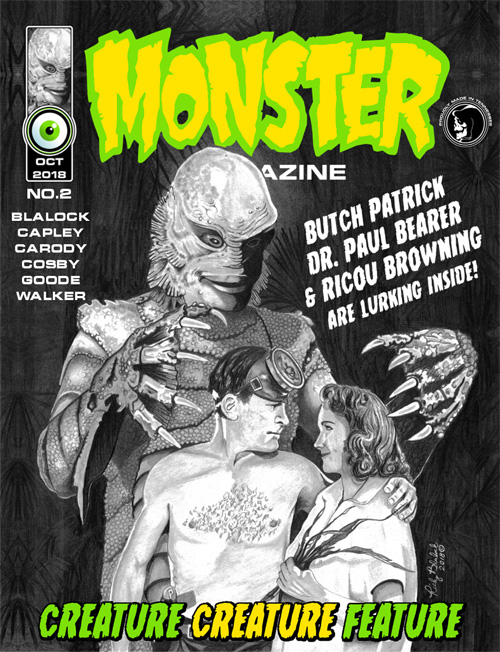 Monster Magazine #2
$0.99 – $3.99
Monster Magazine, the retro horror/comic magazine, contains film reviews, comics, and monster–lots of monsters! The magazine covers material from 1973 and back.
Vance Capley, Spider Island Slim Carody, Joseph I. Cosby, Dave Goode, David Walker, Johann Schmidt, Will Keppel
Magazine Type Comic
Black & White
Page Count: 52
What It's About
The Creature Creature Feature! In the second issue we are talking about the Creature films (CREATURE FROM THE BLACK LAGOON, REVENGE OF THE CREATURE, and THE CREATURE WALKS AMONG US) and a couple of his clones! We got to interview Butch Patrick, Dr. Paul Bearer, artist Eddie Price, and THE Ricou Browning!
Click the banner for more from this publisher.


Only logged in customers who have purchased this product may leave a review.