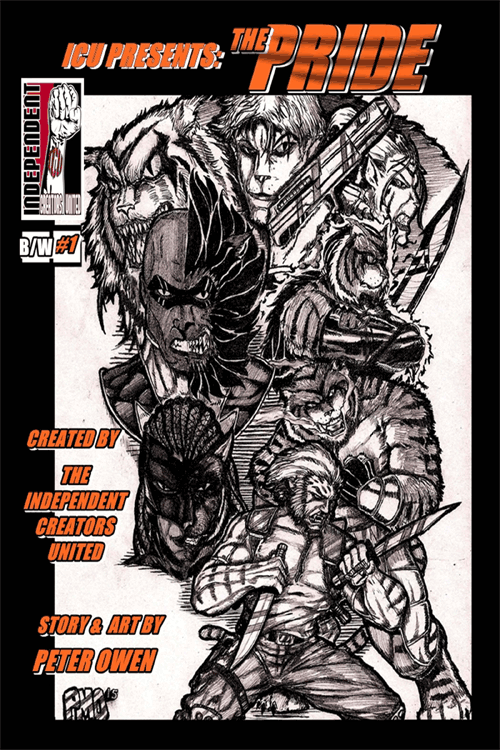 ICU Presents The Pride #1
$0.99 – $2.99
Peter Owen
Standard Comic
Black & White
Page Count: 36
What It's About
Continuing the story that began in IMPERIAL vs IMPACT, comes the wildest group of heroes in the universe, The PRIDE, meet Fandor, Growl, Catseye, Tigar, Tyss, and Prowl. With the earth heroes Ligar and Safari they are out to take out the Saurian Empire before they add Earth to the planets they have enslaved.
After their planet was enslaved by the evil Saurian Empire, a ragtag group of rebels from the hybrid world of Chimera helped the cosmic powerhouse Impact free their world from its Tyrant ruler, Ravis Knull. Now they search the universe for the remaining Saurian Generals so no other world falls to their might. They are defenders of freedom, they are The PRIDE ,and these cats are about to go wild!
Click the banner for more from this publisher.


Only logged in customers who have purchased this product may leave a review.