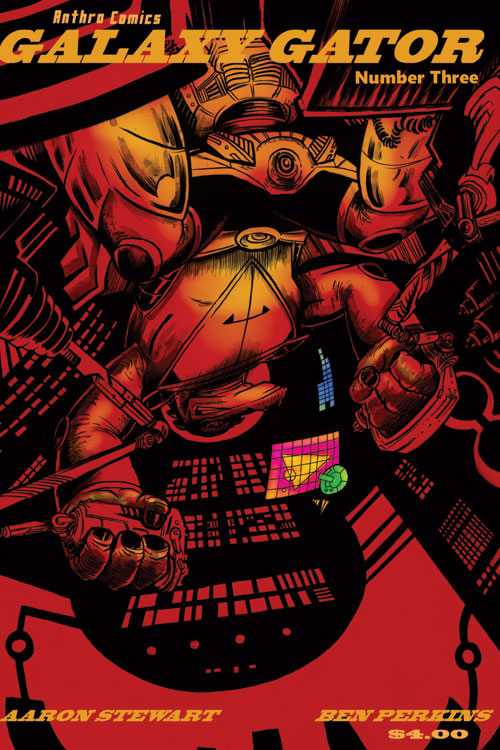 Galaxy Gator #3
$0.99 – $4.00
Aaron Stewart, Ben Perkins
Standard Comic
Black & White
Page Count: 24
Order 5 copies or more and get 25% off on this book!
Great deal for re-sellers! (Discount shows up at checkout.)
What It's About
Gentry Garisson is heading for a safe haven, unaware that AVARIAN captain Othanious is en route to intercept!
The alligatorGentry Garissonhas escaped his home world, under the oppressive occupationfrom the AVARIANS, and is alone in space fighting for his life!
Click the banner for more from this publisher.


Only logged in customers who have purchased this product may leave a review.