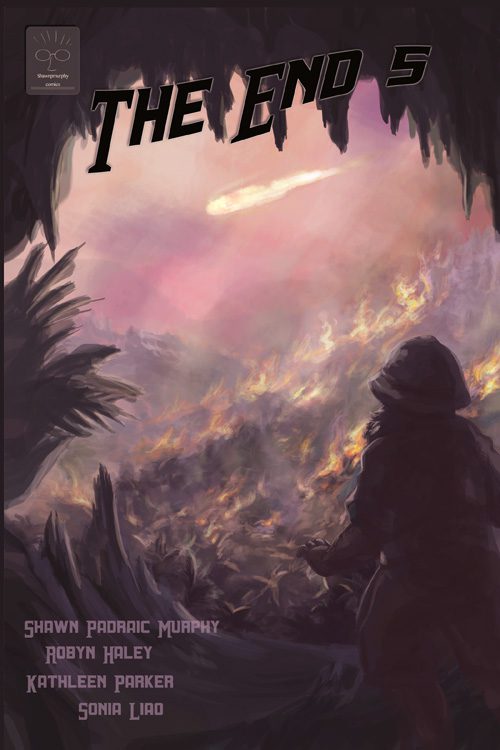 The End #5
$1.99 – $2.99
Shawn Padraic Murphy
Standard Comic
Black & White
Page Count: 20
Order 5 copies or more and get 25% off on this book!
Great deal for re-sellers! (Discount shows up at checkout.)
What It's About
If the world was going to end in one week, how would you spend your remaining seven days alive? That is the question asked in this series of short stories, which shows how ordinary people react (or refuse to react) to their own impending doom. This series features two stories centered around the theme of Survival. "At All Cost" – A group of astronauts hijack a space ship to try and hide at a space station, hoping that when the Earth is destroyed, they can return to it afterward. But, is survival at any cost worth the price? "Deep Inside" – One man has a theory, to hide deep underground in the caves to wait out the end. Right or not, he begins his descend and starts planning for the future.
Click the banner for more from this publisher.


Only logged in customers who have purchased this product may leave a review.