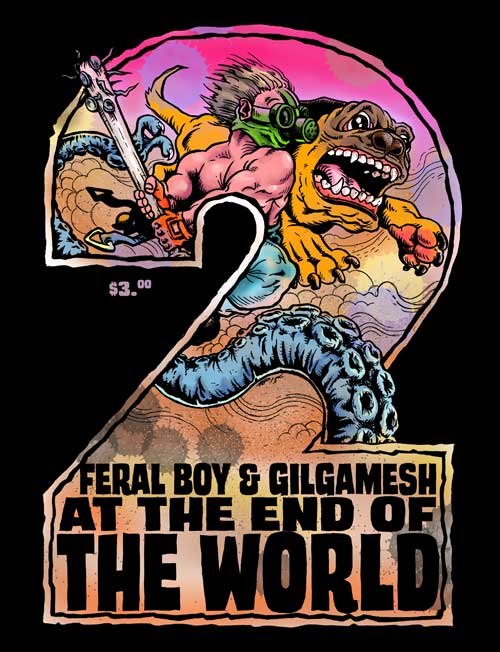 Feral Boy And Gilgamesh At The End Of The World #1
$0.99 – $3.00
A psychic dog and a mutant dwarf, post-apocalypse. Adventure and humor ensue.
Nicholas Pendleton, Tom Bevis
Magazine Type Comic
Black & White
Page Count: 24
What It's About
Contains three stories: "Automatonation" – Seeking a magical item, the boys enter a mechanized city and are selected to take part in a plot that could affect the planet. "Meat and Greet" – A Swagtown superfine makes an irresistible proposition, and offers the boys a very personal gift. "Brain Fever" – At a seaside village, the boy concocts a rustic antidote to a potent strain of highly-contagious disease. Plus: A Map of the End of the World and three extra pin-ups.
Click the banner for more from this publisher.


Only logged in customers who have purchased this product may leave a review.