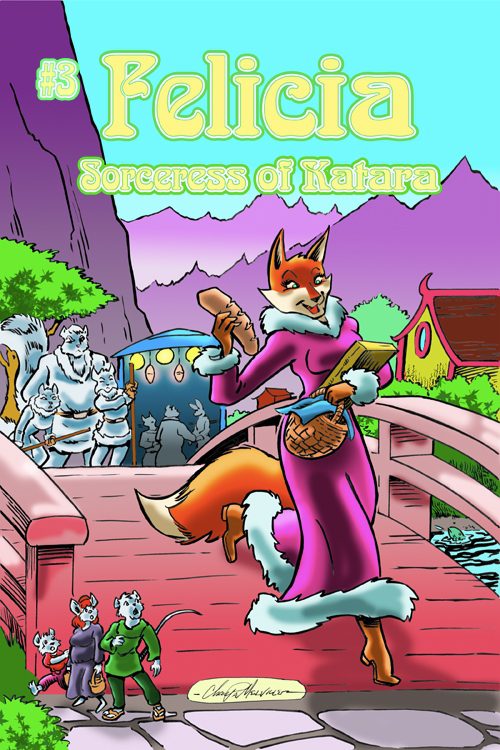 Felicia Sorceress Of Katara #3
$0.99 – $3.99
Chuck Melville
Standard Comic
Full Color
Page Count: 20
Order 5 copies or more and get 25% off on this book!
Great deal for re-sellers! (Discount shows up at checkout.)
What It's About
After being missing for several years, a young vixen returns with neither explanation or excuse, and possessing a magical prowess as great as any of the most experienced wizards — if not greater. Now she pursues her own goals, independent of the great Magi Council which ponders whether they must draw her in as an ally, or consider her to be a potential threat. Felicia turns the tables on her mysterious shadows and follows them to a hidden enclave deep in the mountains, where she encounters an enigmatic gate keeper and finds a refuge where she might hide for a time while trying to unlock the mystery of a set of magic daggers.
Click the banner for more from this publisher.


Only logged in customers who have purchased this product may leave a review.