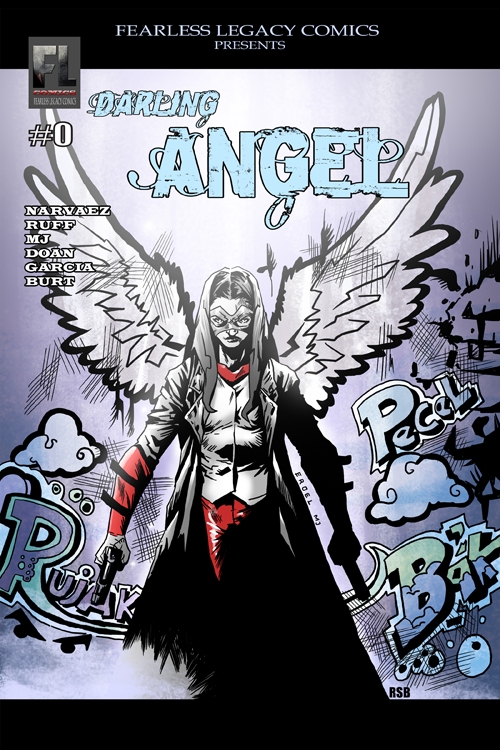 Darling Angel #0
$1.99 – $4.99
What It's About
Lack of a cell phone signal leaves a pregnant young woman vulnerable to the attack of one of Angel City's street gang. Will Darling Angel be in time to save the would-be victim, and if she is, what will she leave in her wake?
Angel City, a place where the dark side of man lives, where organized crime, violence, and corruption reign supreme, a place where the average citizen has had no hope. But now, a new warrior arises. A mysterious, dangerous female vigilante brings her own brand of justice to Angel City. To the beleaguered police, she will become the city"s most wanted vigilante. To the lawless, the violent, the corrupt, she will become their worst nightmare. To the citizens who have lived in fear, she will become a light in the darkness – even as she inhabits that darkness to strike out against those who would prey upon the denizens of Angel City. Everyone will know her name and as she establishes herself as Angel City"s deadliest dark hero — Darling Angel.
Click the banner for more from this publisher.


Only logged in customers who have purchased this product may leave a review.