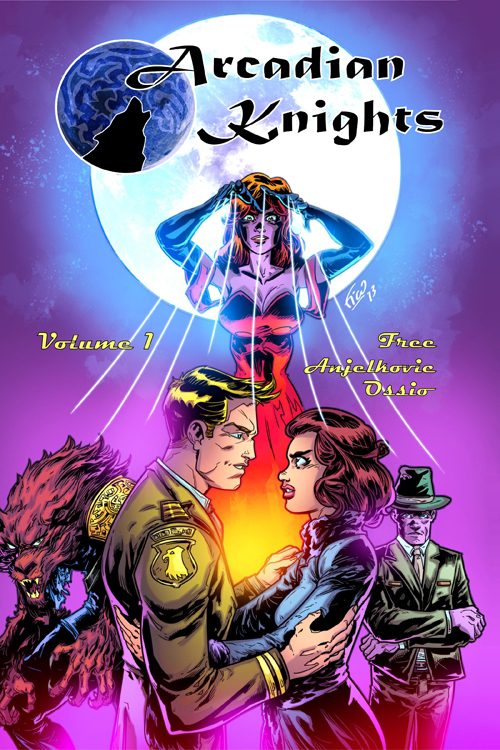 Arcadian Knights Vol. 1
$4.99 – $17.99
Garrett Free, Milan Andjelkovic, Federico Ossio
Standard Sized Paperback
Black & White
Page Count: 110
What it's About
Eric Campbell, a sergeant in the Army, falls prey to a Nazi science project and lands himself in a bigger problem, the devil's House of Wolves. The House of Wolves are demons for the devil in the form of werewolves that act as means for building Hell's army. Eric must make a deal and become a member of the House to get back to his wife, Mae. However, if he wishes to ever see her again, he must bring the souls of nine evil men to the devil.
Click the banner for more from this publisher.


Only logged in customers who have purchased this product may leave a review.