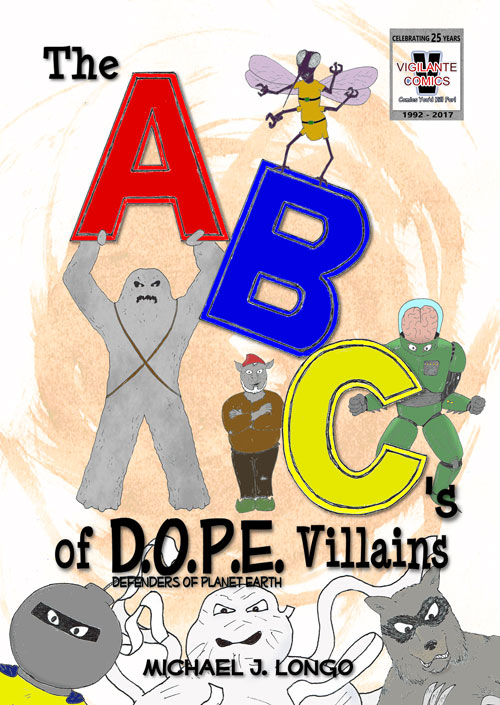 The Abcs Of Dope Villains
$2.99 – $7.99
Michael J. Longo
Manga Sized Trade Paperback
Full Color
Page Count: 80
What It's About
An Alphabet book featuring the villains of D.O.P.E. (Defenders of Planet Earth), designed for young children learning their ABCs and older kids who might like the characters, or may expand their vocabulary on the tongue-twisting alliterative sentences.
Click the banner for more from this publisher.


Only logged in customers who have purchased this product may leave a review.