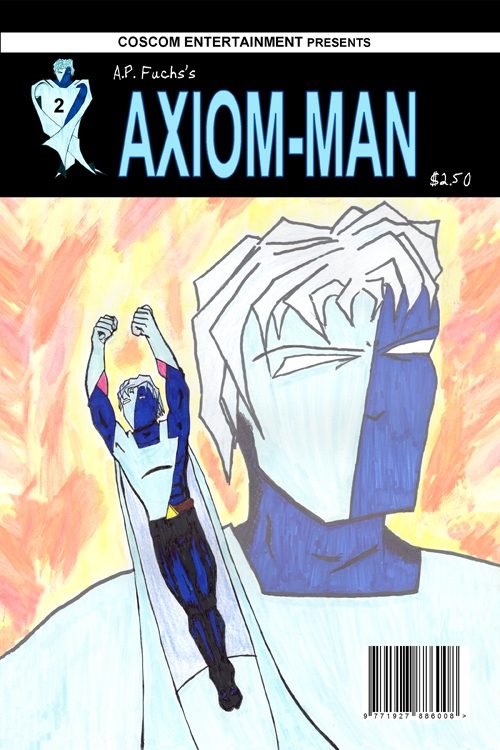 Axiom-Man #2
$0.99 – $2.50
A.P. Fuchs
Standard Comic
Black & White
Page Count: 24
What It's About
The past creeps up on you in mysterious ways and Axiom-man recalls the night he discovered exactly what powers the messenger had given him–while falling to his death. Add in an all-out toe-to-toe super brawl with Redsaw and Axiom-man's one-year anniversary of receiving his powers can easily become his last. One night Gabriel Garrison was visited by a nameless messenger who bestowed upon him great power, a power intended for good. Once discovering what this power was and what it enabled him to do, Gabriel became Axiom-man, a symbol of hope in a city that had none.
Click the banner for more from this publisher.


Only logged in customers who have purchased this product may leave a review.