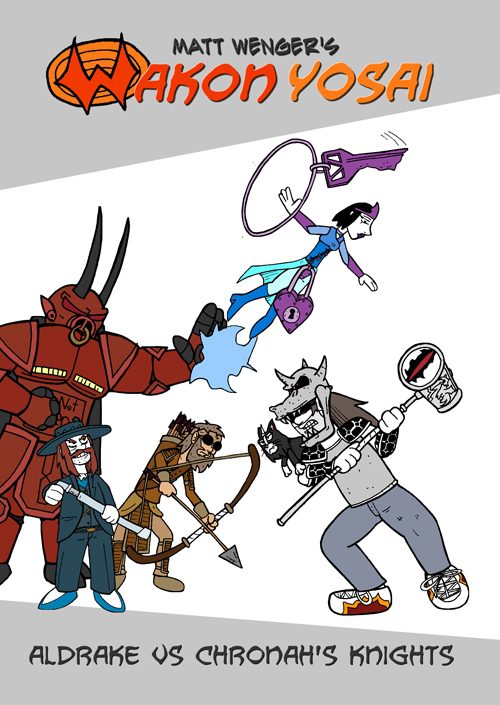 Aldrake vs Chronahs Knights
$0.00 – $8.50
Aldrake Razvalon is a fugitive. Not because of anything he's done. Aldrake was born with a forbidden power… The power of darkness!
Matt Wenger
Manga Sized Trade Paperback
Black & White
Page Count: 206
Order 5 copies or more and get 25% off on this book!
Great deal for re-sellers! (Discount shows up at checkout.)
What It's About
 Before he can be free he must defeat the twelve paladins of Chronah's Knights. An ancient order that dishes out what they believe to be sacred
Click the banner for more from this publisher.


Only logged in customers who have purchased this product may leave a review.